Living Options
Whatever you need, whenever you need it, we're here.
Morning Pointe of Tuscaloosa is designed to offer Tuscaloosa, Alabama, seniors a truly inclusive living environment near Northport. We offer two distinct levels of care, with short-term or respite care also available. Choose from our distinguished assisted living or memory care communities, each designed to provide you or your loved one the emotional and physical support you need to live well now and in the future.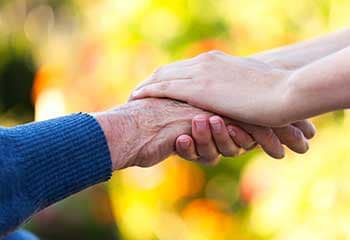 Assisted Living
Assisted living is a natural alternative for those seeking assistance with day-to-day activities but do not require the skilled nursing services of a nursing home. We provide daily medication assistance, transportation services, and an exceptional dining program so you or your loved one can live a relaxing and fulfilling maintenance-free lifestyle.
For more information on senior care services in Tuscaloosa, Alabama, please contact Morning Pointe of Tuscaloosa and schedule your private tour with the Executive Director of our community.
Memory Care
Caring for an individual living with Alzheimer's disease or dementia requires patience, understanding, and, most importantly, an understanding of the specific needs, abilities, and limitations of the individual. At Morning Pointe of Tuscaloosa, our highly trained caregivers work with your loved one to ensure that each and every day is a Meaningful Day. This unique approach to memory care emphasizes the importance of personalized life enrichment programming that nurtures and maintains each resident's quality of life.
Short-Term Stay
In addition to assisted living and memory care, Morning Pointe of Tuscaloosa also offers short-term stays, or respite care, for those in need. This service is beneficial to both senior and caregiver, allowing caregivers a much needed break with the peace of mind in knowing your loved one is under the watchful care of our licensed clinical and nursing staffs. In fact, over 80% of seniors who come to us for a respite stay eventually move into Morning Pointe permanently.